BrainWave assists in the establishment of Certified Local Government (CLG) Historic Administartion infrastructure, policies, and processes for Counties, Cities, Townships and Villages in Ohio:
Scope Evaluation for Preservation Tax Credit Potential
Inventory of Structures
Legal and Process Implementation Templates
Implementation Supervision
Nominations to the National Register
Tax Credit Application Preparation
Survey for Historic District Nominations
Economic Plan for Development of Historic Assets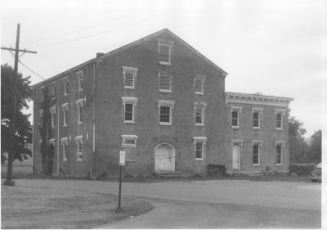 Untapped preservation opportunty exists throughout Ohio, especially in smaller communities. CLG Status empowers communities to facilitate the use of Historic Tax Credit incentives in their communities.
Certified Local Government- The Tool for Converting Historic Structures into Economic Development Assets


Certified Local Government Set-up: Helping Jurisdictions Get In The Game.
Various levels of government can select to participate in state and federal Historic Tax Credit opportunities. This can be done by becoming a Certified Local Government with the State of Ohio and we can help to acheive this. Brainwave coordinates with the State SHPO office on issues relating to CLG such as:

We can help coordinate the establishment of a CLG. If you would like to learn more about how to set up a CLG please contact us.
Resources and Links

For more information about how to work with your local government, please contact us. (Updated May 2016)