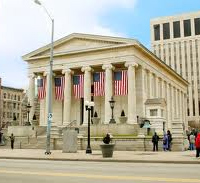 Planning creates the opportunity to re-use historic asets.
Tax Credit Planning and Development
Historic Tax Credit Planning
BrainWave can assist with an evaluation to determine if a building, site or district meets the National Historic Register eligibility criteria for Historic Certification. If it is eligible, determine if the planned use is appropriate project for an historic tax credit (HTC) development. And assistance in determining to what extent a restoration is viable, what kinds of adaptive reuse makes sense, and what timelines and rough budgeting might be necessary. BrainWave can also help identify market-based options for re-use, likely income streams, and final asset values.

National Register Eligibity.
Is the site a good candidate for HTC restoration
Marketable Project
Plan a project Time-line
Cost Projections
Income Projections
Profit vs non-profit viability.


For more Information regarding Tax Credit Planning and Development please contact us. (Updated May 2016)